Swim England relaunch health fact sheets for swimmers
By The BSLM Team
28th Mar, 2022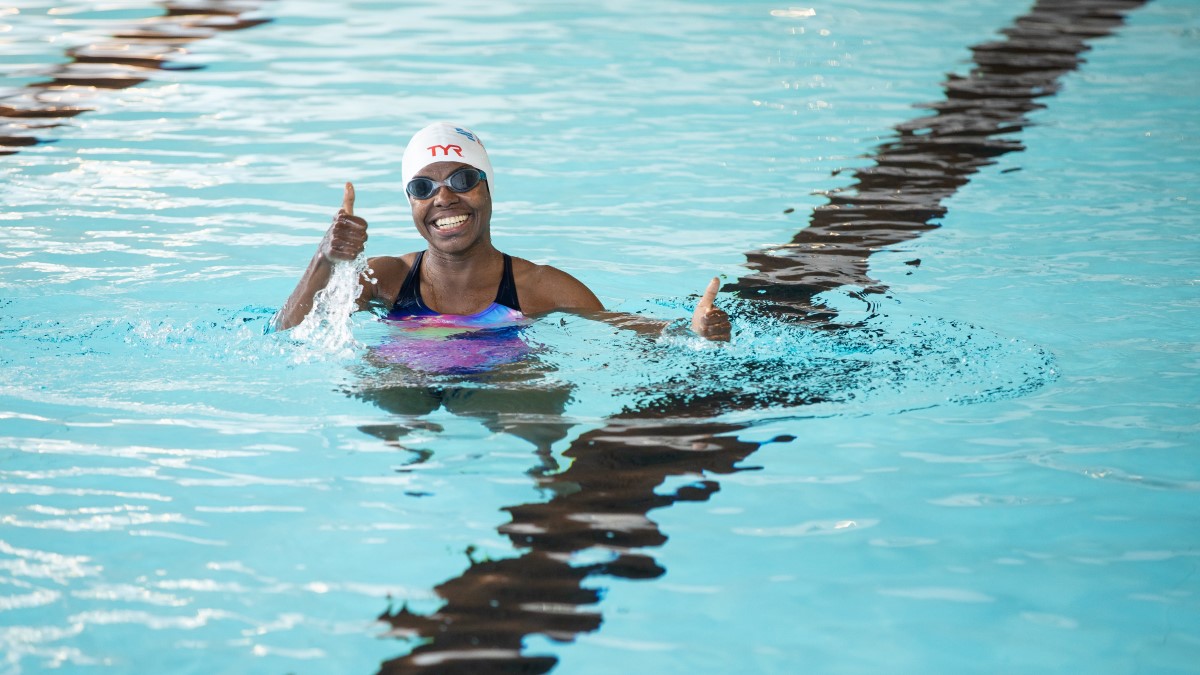 One of the BSLM Aligned Organisations – Swim England, has recently relaunched its swimming with health conditions fact sheets to support social prescribing discussions with patients and raise awareness on the benefits of swimming in local communities.
The fact sheets which cover swimming with asthma, ear infection, epilepsy, dementia, diabetes, glandular fever, mental health and skin conditions, were developed in 2018-19 with support from members of the Swimming and Health Commission and other partners, with a further fact sheet later released last year: 'Swimming after the Covid-19 pandemic'.
They are intended to help break down some of the misconceptions swimmers and non-swimmers might have, providing useful advice, do's and don'ts, top tips to encourage swimmers to maximise the potential benefits from being active in water.
Swim England are also working on three new fact sheets for cancer, stroke and perioperative care, taking the number of fact sheets to 12, with the new fact sheets hopefully being available for download by June this year on Swim England's Just Swim (public facing) section of their website.
There are also matching fact sheets for professionals, with additional points to consider, all of which have been viewed more than 130,000 times and downloaded by more than 10,000 members of the public and professionals since launching in May 2019.
Andrew Power, Swim England Water Wellbeing Specialist, explains:
"The fact sheets are superb resources written by technical experts, which means they are of the highest possible quality and have certainly proven popular with both public and professionals so far.
"Thanks go to organisations like University of Nottingham, Alzheimer's Society, Diabetes UK, Mind, the Office for Health Improvement and Disparities, Aquatic Therapy Association of Chartered Physiotherapists, Versus Arthritis, Good Boost, British Society for Lifestyle Medicine, Royal College of GPs and with other significant individual contributors from other organisations.
"Without the immense amount of goodwill and energy which has gone into the development of such a wide range of condition specific fact sheets, this work would simply not have been possible."
The fact sheets have also proven to be a useful resource for healthcare professionals, just as much as for members of the public and the swimming community, currently used by the Faculty of Sport and Exercise Medicine on the Moving Medicine physical activity platform which has been used by more than 100,000 healthcare professionals to date.
The platform has incorporated the swimming fact sheets as patient information resources to support social prescribing discussions between healthcare professionals and patients on being more active and using swimming as an option.
Fact sheets are free to download and Swim England would welcome their use by BSLM members in active lifestyle discussions with patients.
Swim England's vision is of 'A Nation Swimming' and are keen to discuss how its programme of support for leisure operators, namely the Water Wellbeing programme, is converting local public and private facilities into health and wellbeing 'hubs', including what might be happening closest to you.
There is also a current accreditation process in place to ensure that facilities around England provide high quality support to people with long term health conditions and impairments who have a desire to swim.
For more information:
For more information on the fact sheets or other aspects of Swim England's health and wellbeing work, contact
For fact sheets aimed at members of the public, click here.
For fact sheets aimed at those who support swimmers, such as GPs and other healthcare professionals, head to the Swim England Health and Wellbeing hub.