Lifestyle Medicine is evidence-based clinical care that supports behaviour change through person-centred techniques to improve mental wellbeing, social connection, healthy eating, physical activity, sleep and minimisation of harmful substances and behaviours
---
Non-communicable disease affects the lives of millions of people around the world.
Chronic conditions such as diabetes, heart disease, cancer, respiratory and musculoskeletal conditions and mental health issues are the result of complex lifestyle factors. They have physical, emotional, environmental and social determinants.
Improve Health and Well-being
Current approaches to medicine and healthcare offer inadequate solutions to the problems we face.
Lifestyle medicine seeks to address these issues to improve the health and wellbeing of individuals and societies. It offers healthcare professionals and patients new hope that these conditions can be prevented, reversed and better managed.
Lifestyle medicine is not a panacea for all the health challenges faced by humanity – however for specific, lifestyle related-conditions it must be part of the solution.
The Three Principles of Lifestyle Medicine
---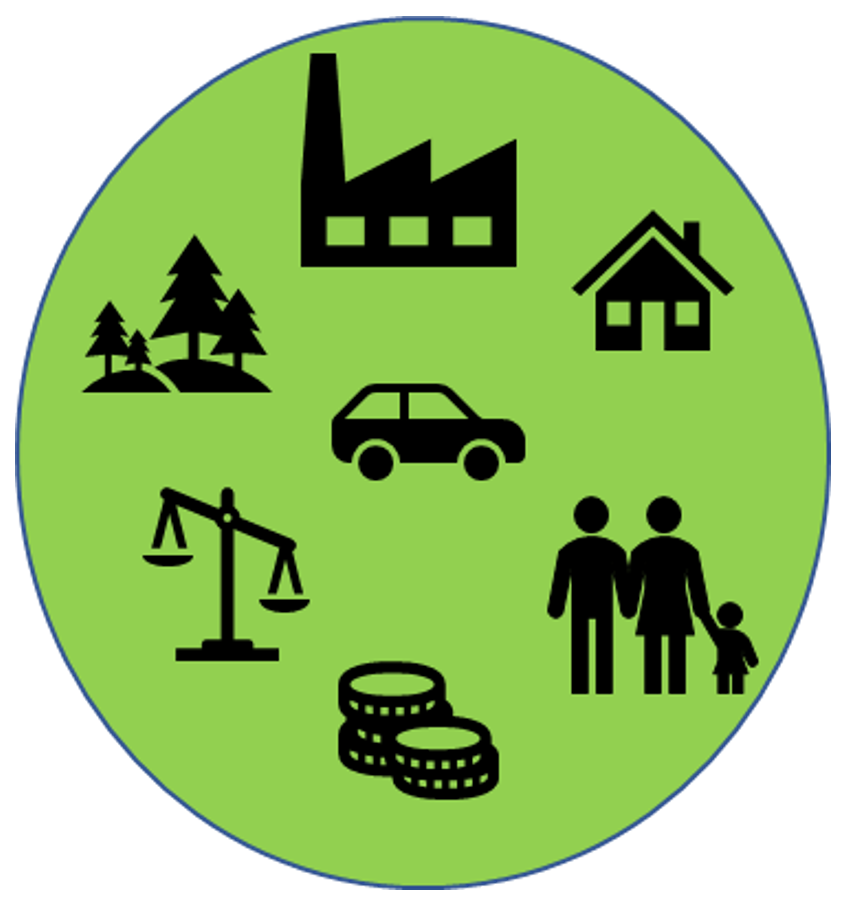 Acknowledge the need for action on socioeconomic determinants of health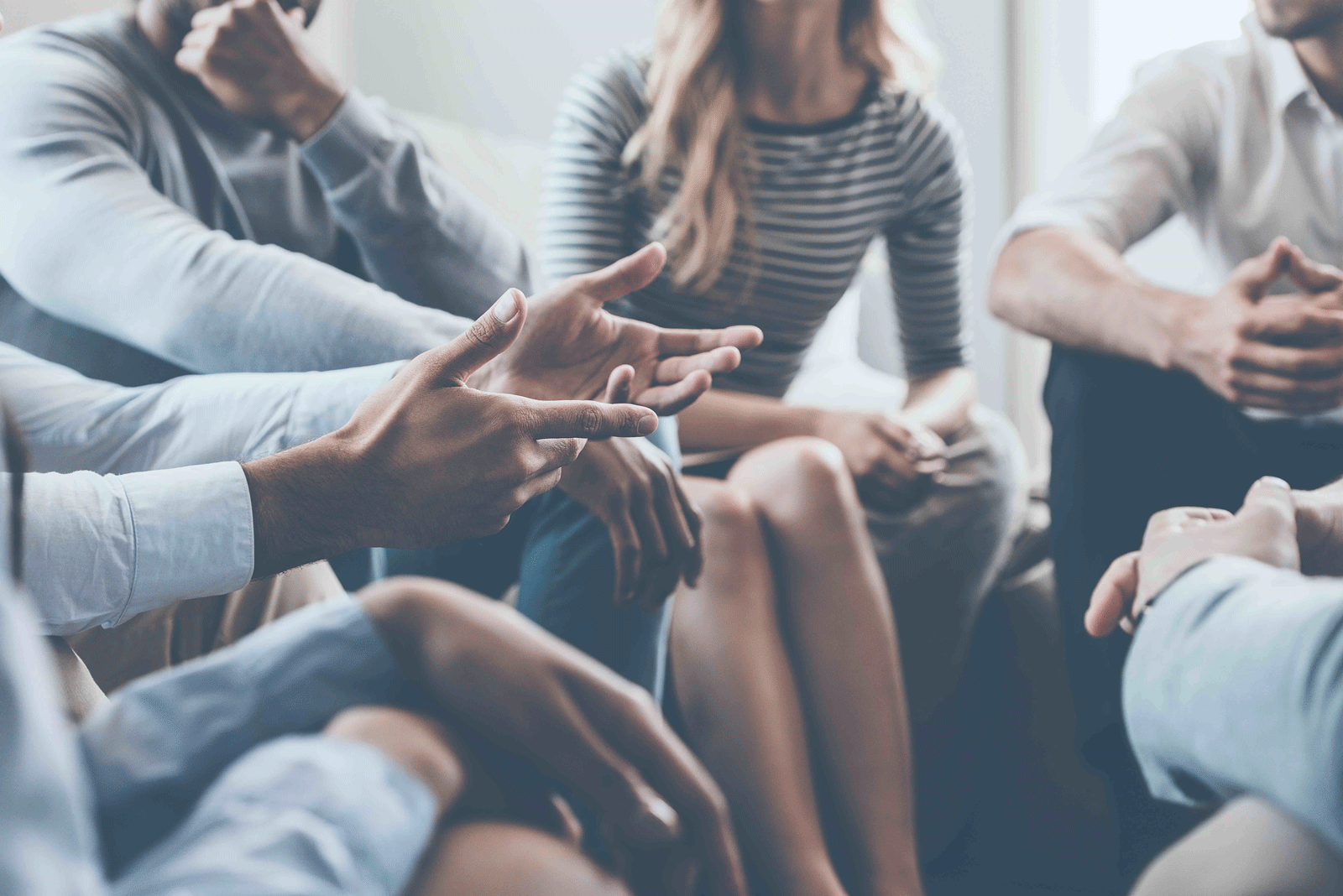 Proven techniques to support people to sustain lifestyle changes






Knowledge of "The 6 Pillars of Lifestyle Medicine"

The Pillars of Lifestyle Medicine
---

Healthy Eating
Lifestyle Medicine supports people to reduce consumption of ultra-processed foods by teaching the knowledge and skills required to follow healthier eating patterns of people's own choosing.

Mental Wellbeing
Lifestyle medicine teaches proven techniques to reduce stress and help people with relaxation. Practitioners support people to find purpose in life and improve health through connection with nature.

Healthy Relationships
Lifestyle medicine supports people to develop and sustain healthy and meaningful relationships and increase social connection to reduce stress and promote both physical and mental health.

Physical Activity
Lifestyle Medicine supports people to choose ways they could incorporate more physical activity in their lives, as well as reducing time spent sitting down.

Minimising Harmful Substances
Lifestyle Medicine supports people to stop smoking, reduce excessive alcohol consumption, avoid addictive substances and behaviours such as gambling or harmfully excessive internet or social media use.

Sleep
Lifestyle Medicine supports people to achieve good quality sleep and avoid behaviours which can impair sleep quality.

A multidisciplinary multi-system approach
To be an effective antidote to the chronic disease problem, lifestyle medicine requires a multidisciplinary multi-system approach – which embraces and works alongside other approaches such as self care, self management, social prescribing and group consultations. It requires clinicians, public health professionals, researchers, scientists and educators working together to affect change.
The principles of lifestyle medicine must be applied not only at the clinical practice level, but must also encompass public health policy and prevention. Healthcare professionals, individuals and governments and policy makers must play their part.
Supporting individuals to make positive changes
The lifestyle medicine approach seeks to support individuals to make positive behaviour changes. It is not about blaming or lecturing people.
It recognises the need for, and the continued importance of, other therapeutic interventions in healthcare including surgical and pharmaceutical where these are determined to be necessary, appropriate and effective. Where it has the proven potential to have the most impact, however, lifestyle medicine simply needs to be a greater part of the healthcare mix.
The Tools of Lifestyle Medicine
Ensuring lifestyle medicine education gets to those that need it the most is critical, but education alone is not enough to create sustainable lifestyle changes. There are various tools that have proven to be successful in supporting patients in this regard.
Lifestyle medicine calls for a move away from the traditional doctor-patient relationship where the clinician is the expert information provider. This is needed because we now know that giving simple lifestyle advice such as "eat less and move more" is often ineffective1,2.
To be effective in supporting lifestyle change, lifestyle medicine uses knowledge of behavioural science to work with patients. This way we can work with people and their values to support problem solving and equip them with skills to make the changes they want to make. Some of these techniques have been shown to be at least 80% more effective in supporting behaviour change than traditional advice giving3 and include: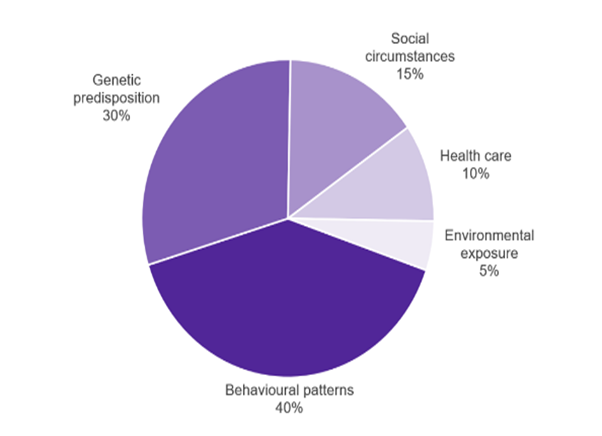 Figure 1: Determinants of premature mortality and their contribution4
Person Centred Care
"A person-centred approach means putting people, families and communities at the heart of health, care and wellbeing."5 It is also known as personalised care. Lifestyle medicine uses person-centred techniques that ask people what is important to them about their health in order to support their autonomy. Techniques used in person centred care include shared decision making, care and support planning, goal setting and supported self-management. People are much more likely to make and sustain behavioural change6 if this approach is used.
If you're interested in learning more about Person Centred Care, click on one of the links below:
Motivational Interviewing (MI)
"Motivational interviewing uses a guiding style to engage clients, clarify their strengths and aspirations, evoke their own motivations for change and promotes autonomy in decision making."7
MI is founded on these principles:
How we speak to people matters just as much as what we say
Being listened to and understood is essential in supporting behaviour change
If supported, people will come up with the best solutions to their own problems
People change their behaviour when they are ready and not when they are told to
The practice of MI involves resisting the "righting reflex" with didactic advice, understanding people's reasons for change, listening to people's own solutions and empowering people to feel that they can change. It avoids arguing with people about how much they need to change or using an authoritative/expert role by offering direct advice or solutions. There is evidence to suggest that this style of consulting may be more likely to support successful behaviour change.8
If you're interested in learning more about Motivational Interviewing, click on one of the links below:
Cognitive Behavioural Therapy (CBT)
CBT recognises the link between thoughts, feelings and actions. It aims to help people to recognise vicious cycles of negative thoughts and feelings. CBT has been shown to be effective at supporting people to lose weight, improve emotional well-being, increase activity and improve diet.9,10
Health Coaching
Coaching has been described as a way of "unlocking a person's potential to maximise their own performance"11 by supporting people to find their own unique solutions by focusing on the present and being goal oriented.
The key ingredients to health coaching are:
A compassionate approach
Active listening and reflection by using open questions
Goal setting
Supporting ownership and the patient generating their own ideas
Encouraging taking small steps in the patient's chosen direction
Coaching has been found to be particularly effective in supporting people with Type-2 Diabetes.12
Social Prescribing
Social prescribing takes a holistic approach to health by connecting people to community groups for practical and emotional support. It recognises that our environment and social connections play a huge role in influencing our health behaviours. Social prescribing link workers are now working in primary care as part of NHS England's long-term plan.13
If you're interested in learning more about Social Prescribing, click on one of the links below:
Group Consultations
Group consultations are a tried and tested way to deliver better quality care to patients in a cost-effective and rewarding way. 10-15 people with similar conditions come together and agree to some shared understandings and discuss a results board where they share their clinical results (having given consent). The group consultation facilitator supports the group to reflect upon what their priorities are and ask questions such as "what matters to me about my health?". The clinician is briefed before joining the group and then reviews each patient's questions 1:1 before encouraging the group to share experiences and problem-solve together. Group consultations are proving to be a very powerful tool to support people to make lifestyle and behaviour change by delivering group support, education as well as the benefits of 1:1 attention from a clinician. There is good quality evidence that group consultations are better than a 1:1 appointment for the care of people with Type-2 diabetes14. There is growing evidence that group consultations also help with many other long term conditions and that they can be used in the virtual space. (for further information see groupconsultations.com)
Patient Activation Measures (PAM)
PAM is a tool that allows for assessment of people's knowledge, skills and confidence to manage their health. Research has shown that people who have greater knowledge, skills and confidence are more likely to engage in positive health behaviours and to have better health outcomes15. Use of PAM can help to target interventions to support lifestyle change that appropriate to people's needs.
A Global Movement for Change
Lifestyle medicine is a mainstream, global movement for change. In the last decade, lifestyle medicine societies and colleges have been  founded across the world. Why not become part of this movement … join the British Society of Lifestyle Medicine today.
---
References
Kelly MP, Barker M. Why is changing health-related behaviour so difficult? Public Health. 2016, 136, 109-116.
Melvyn Hillsdon et al, Advising people to take more exercise is ineffective: a randomized controlled trial of physical activity promotion in primary care, International Journal of Epidemiology, 2002, 31, 4, 808–815
Rubak S et al, Motivational interviewing: a systematic review and meta-analysis. Br J Gen Pract, (2005), 55, 305. McGinnis J et al, The Case for More Active Policy Attention to Health Promotion, Health Affairs, (2002), 21, 2
McGinnis J et al, The Case for More Active Policy Attention to Health Promotion, Health Affairs, (2002), 21, 2
https://www.personalisedcareinstitute.org.uk/
Ahmad N et al, Person-centred care: from ideas to action, The Health Foundation, (2014)
Rollnick S et al, Motivational Interviewing in Health Care; helping Patients Change Behaviour, (2007) New York: Guildford Press
Frost H et al. Effectiveness of Motivational Interviewing on adult behaviour change in health and social care settings: A systematic review of reviews. PLoS ONE, (2018), 13(10)
Rapoport, L. et al. Evaluation of a modified cognitive–behavioural programme for weight management. Int J Obes, (2000). 24, 1726–1737
Uchendu C and Blake H, Effectiveness of cognitive-behaviour therapy on glycaemic control and psychological outcomes in adults with diabetes: a systematic review and meta-analysis of randomised controlled trials, Diabetic Medicine, (2017), 34, 3, 328-339
Grant AM, Stober D: Introduction. Evidence based coaching handbook. Edited by: Grant AM, Stober D. 2006, Hoboken, New Jersey: John Wiley & Sons, Inc, 1-14.
Ammentorp, J, et al. Can life coaching improve health outcomes? – A systematic review of intervention studies. BMC Health Serv Res, (2013),13, 428 8
https://www.england.nhs.uk/personalisedcare/social-prescribing/
Booth A et al, What is the evidence for the effectiveness, appropriateness and feasibility of group clinics for patients with chronic conditions? A systematic review. Health Serv Deliv Res, (2015), 3, 46