Movement as Medicine: Becoming an Active, Parkrun Practice
By Dr Hussain Al-Zubaidi
3rd Nov, 2022
Physical activity is a fundamental pillar in lifestyle medicine. The BSLM and RCGP have joined forces to help promote and support two key physical activity-based projects, and we need your help to spread it right across primary care and entire communities.
#activepractice
Being an active practice is a fun, easy way to make some simple but impactful changes in your workplace that will demonstrate to your patients and staff that you mean it when you say that movement is the best medicine.
It's free to join and we have lots of simple and creative ideas to help you meet the criteria. This can be done as an individual practice or as part of a primary care network (PCN). You just need to demonstrate that your practice/network has:
Taken steps to reduce sedentary behaviour and increase physical activity in staff and patients
partnered with a local physical activity provider.
---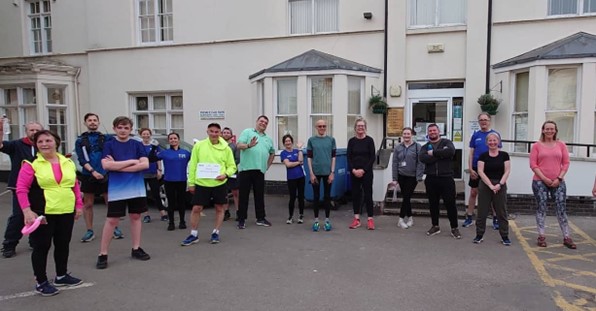 ---
Since its launch in 2019, primary care has faced unprecedented challenges. Despite this, the team have been buoyed and encouraged by the uptake of the Charter across the UK, with hundreds of practices joining the Active Practice network – inspiring us, and other practices, with their creativity and innovation to meet and exceed the criteria. We are delighted that this incredible initiative has been shortlisted for this year's national GP Awards.
Achieving the RCGP Active Practice Charter status is something to be celebrated, and shared widely with staff, patients, and the wider community. It's a great example of social prescribing 'in action', and an excellent example of your practice's excellence when the CQC comes knocking. So, what are you waiting for?!
•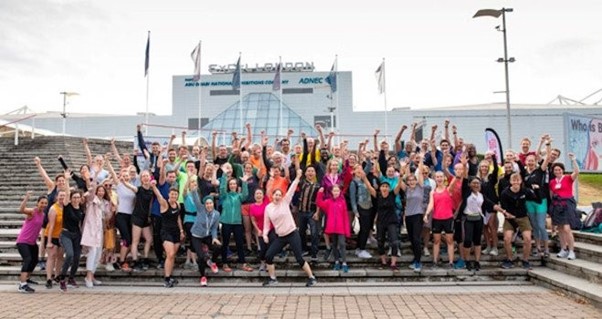 parkrun practice initiative
For many years, parkrun events across the UK have forged connections with their local GP practices, and some practices have even started parkrun events themselves to benefit staff, patients and the communities that they are in.
In 2018, parkrun and the RCGP launched the parkrun practice in order to promote and scale-up the relationship between parkrun events and GP practices right across the UK.
This simple, light touch and non-time consuming initiative aims to raise awareness about parkrun amongst GPs and practice staff, encourage them to take part in parkrun as walkers, runners or volunteers and signpost patients/carers to parkrun events. More broadly, it also supports the growth of social prescribing and helps strengthen integrated and supportive local communities centered on wellness.
Since the launch, with the pandemic interrupting this huge progress made, over 1600 practices (about20% of all UK practices) have signed up to be parkrun practices.
There are currently over 800 parkrun events, held every Saturday morning in the UK, so there is bound to be one close to you and your practice. They are open to all, and people of all ages, backgrounds and abilities can come along and walk, they can jog, run or volunteer in a range of easy, simple roles. The events are social, accessible with a strong emphasis on being part of a fun, supportive community. Throughout October 2022, an incredible 60,000 people walked at parkrun events – a clear message that everyone is welcome!
The parkrun practice initiative is really easy and definitely not time consuming to implement, and will help practices:
Improve the health and wellbeing and morale of practice staff
Foster strong relationships between practice staff members inside and outside of work
Improve the health and wellbeing of patients and carers, reducing the need for lifelong medication
Raise awareness amongst the local community of the range of services that practices provide
Supporting your community & public health projects like this can help achieve high CQC ratings as well as improved patient satisfaction scores
---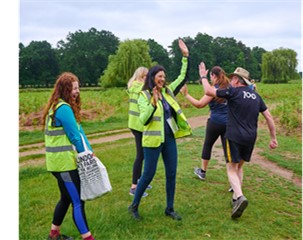 ---
Why not take part in a parkrun and see for yourself what it's all about and register as a parkrun practice today!
We would love your help in championing these initiatives, and encouraging as many practices in your area to take part. It's by working together that we can start to change the tide, and put movement and physical activity at the heart of individual and community health wellbeing!