Awe Walks and Wellbeing
By Anjum Tariq
11th Aug, 2022
Well-being has never been more important than in the current climate of changing covid waves, cost of living crisis, pandemic fatigue and burnout. Well-being has become the focus of my consultations with patients, but it has also drawn attention to my responsibility to maintain my own well- being through self-care interventions that nurture a positive mindset.
While exploring these interventions, I have realised how much I enjoy walking. Navigating through different locations and landscapes; connecting with the surroundings, appreciating their beauty and feeling grateful for being a part of the bigger picture. Each walk has inspired a feeling of awe that has had a positive impact on my well-being.
As a student of philosophy, an enquiry into human flourishing was important as was my curiosity for awe, awe walking and its impact on well-being. This curiosity guided me to the six honest serving men, they have taught me all I knew, their names are what and why and when and how and where and who?1
What is awe?
Awe is the feeling of being in the presence of something vast that transcends our understanding of the world.2 Awe has been described as a blissful state that facilitates inner calm and well-being.
What is an awe walk?
An awe walk is a stroll in which we intentionally shift our attention outward instead of inward.3 During an awe walk we pay close attention to things we may not have noticed before, we are present in the moment, we focus on the surroundings, we connect we appreciate and we experience positive emotions.
---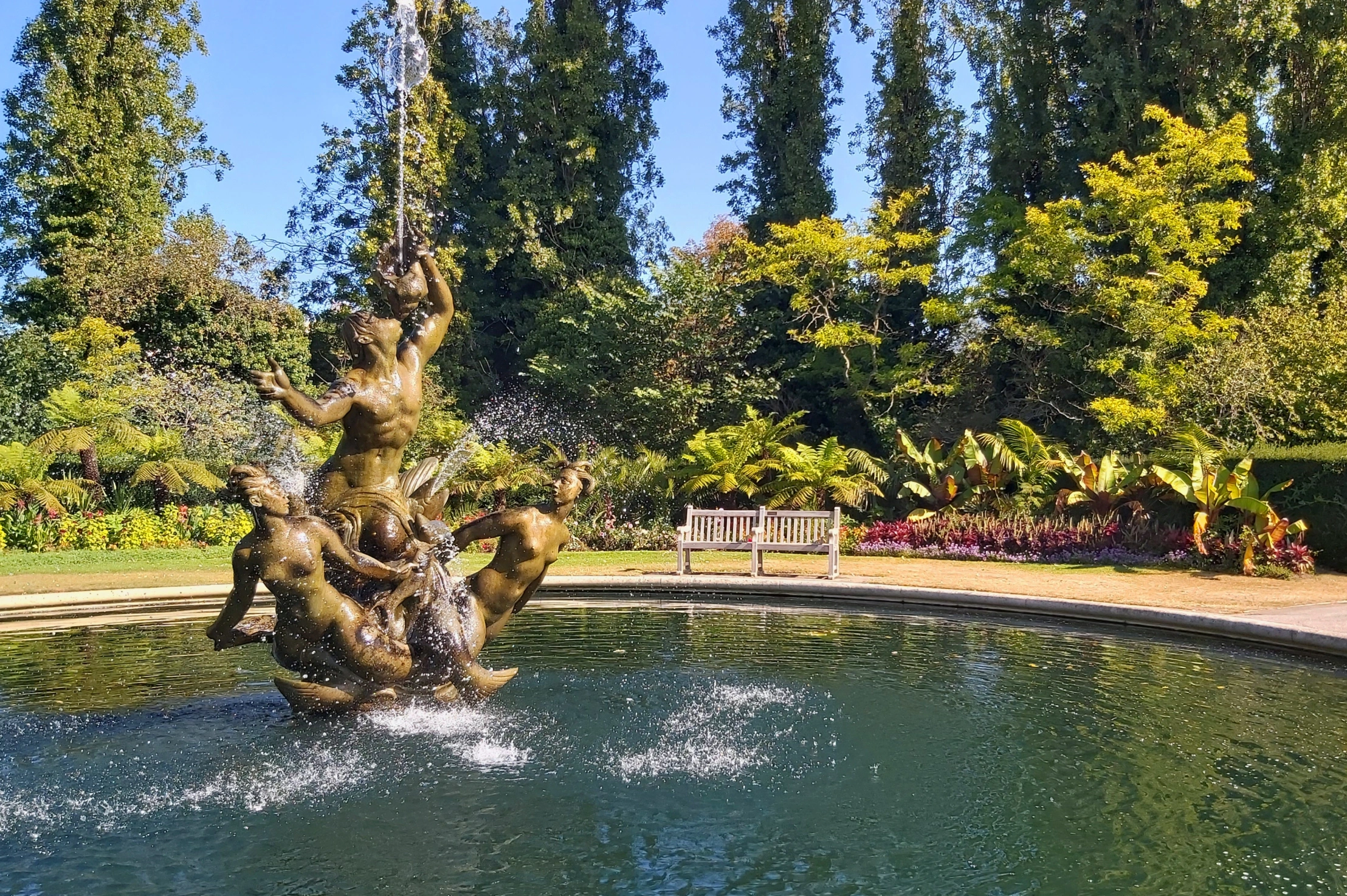 ---
Why do we feel awe?
Philosophers and psychologists have both explored the science of awe. According to the Greek philosopher, Aristotle the beginning of philosophy is wonder or in other words awe. Dacher Keltner, a professor of psychology at the University of California, Berkeley, states that there are important evolutionary reasons why we feel awe: it is good for our minds, bodies, and social connections.4
When should we seek awe?
At every opportunity, everyday and in everything whether that is nature, music, art, people, a location, a ceremony or a celebration. I tend to seek awe when walking and have experienced awe in a sunrise, a sunset, sunshine penetrating through dark clouds, colours of the rainbow, a grove of trees with varying shades of green and gold, spring blossoms, a water fountain, limitless blue seas, a starlit sky and many other natural wonders. These awe inspiring moments have enthused optimism, improved connectivity, reduced stress and stimulated curiosity.
---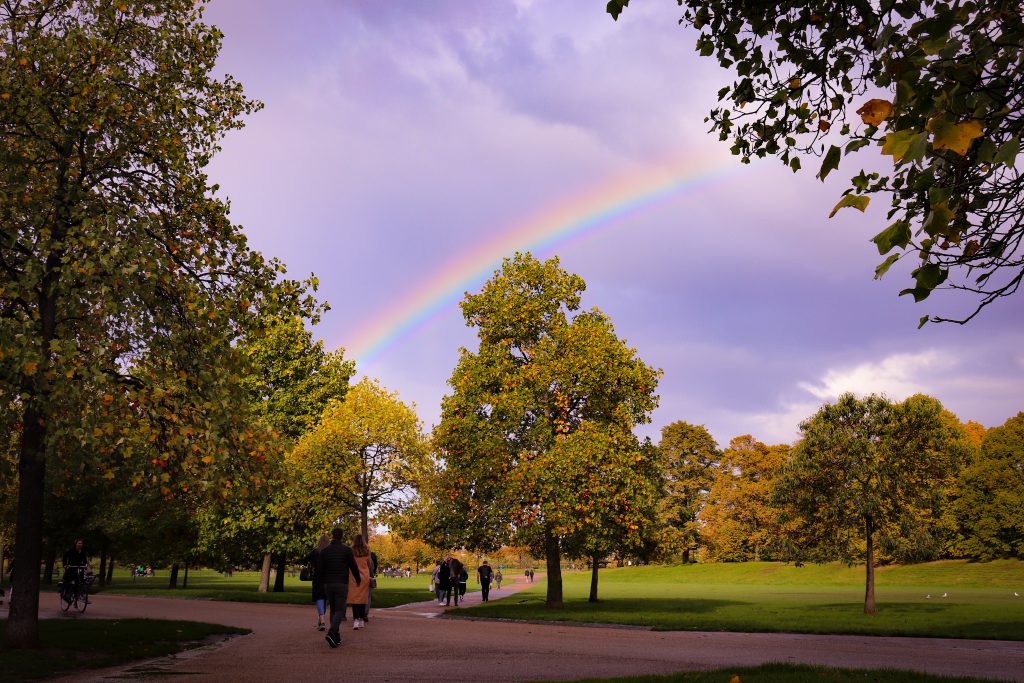 ---
How does this simple physical activity of awe walking lead to a transformative experience that has such a powerful impact on well-being? I feel that this simple activity and experience encapsulates the positivity that resonates with Martin Seligman's pillars of positive psychology; positive emotion, engagement, relationships, meaning and accomplishments (PERMA).5
Where is the evidence?
Research suggests that taking an awe walk boosts emotional well-being. In Sept 2020, a new study by Dr Virginia Sturm, associate professor of neurology and behavioural sciences at the University of California, San Francisco, investigated the positive emotion of awe in 60 older adults who took 15 minute "awe walks" for eight weeks.
The study that included surveys, self-assessments, and "selfies" showed that going on walks with the specific intention of looking for awe resulted in more emotional well-being than just walking. Compared to the control group, the awe walkers experienced both more joy during their walks, as well as heightened prosocial positive emotions (i.e. compassion, admiration, gratitude) and decreased stress in their daily lives in general.6
Dacher Keltner's work on awe highlights that experiencing awe has numerous benefits. He states that awe can reduce stress, help inflammation, increase creativity and sociability, contribute to feelings of generosity, humility, make you happy and enhance well-being.7
Who experiences more awe?
Studies suggest that individuals who are more open to new experiences, wiser people on account of their ability to tolerate ambiguity and individuals who tend to appreciate beauty, creativity and gratitude are likely to experience more awe.
My awe walks have fostered positive emotion, engagement and enabled me to live a meaningful life. Sharing experience with colleagues, family and friends has nurtured relationships. Discussing the benefits of awe walking with my patients and promoting it as a simple lifestyle intervention to enhance well-being has been an accomplishment.
I continue to seek awe intentionally during my walks and sing to myself, "what an awesome world"
---
About the Author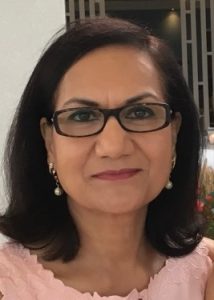 Anjum Tariq
Anjum has led service integration and innovation through development of high quality patient centred service models. She has worked in partnership with public health, primary care and patients to deliver dedicated services, peer support and skills development programmes aimed to optimise health and well-being of people living with HIV.
Anjum is an accredited medical educator, regional specialty trainer and ARCP assessor. She is a mentor, psychology coach and student of philosophy. She has been invited as an external speaker at regional and national meetings.
As a clinician, she is passionate about lifestyle and quality improvement interventions to achieve positive health outcomes. Her special interests include individualised management of people living with HIV, women's health and lifestyle medicine.
Anjum is a keen awe walker, plays tennis, practices yoga and is a skilled home cook.
---
References
Rudyard Kipling, Just So Stories (1902)
https://greatergood.berkeley.edu/topic/awe/definition
https://www.psychologytoday.com/gb/blog/the-right-mindset/202011/what-are-awe-walks
Keltner, D. Why do we feel awe? Mindful: Taking Time For What Matters. (2016)
Retrieved from http://www.mindful.org/why-do-we-feel-awe/
Martin Seligman. The PERMA Model: Your Scientific Theory of Happiness. (2018)
Available from: http://posotivepsychologyprogram.com/perma-model/
Sturm, V. E., Datta, S., Roy, A. R. K., Sible, I. J., Kosik, E. L., Veziris, C. R., Chow, T. E., Morris, N. A., Neuhaus, J. Kramer, J. H., Miller, B. L., Holley, S. R., & Keltner, D (2020)
Big smile, small self; Awe walks promote prosocial positive emotions in older adults. Emotion. Advance online publication. https://doi.org/10.1037emo0000876
https://www.theguardian.com/society/2021/oct/04/the-wonder-stuff-what-i-learned-about-happiness-from-a-month-of-awe-walks