Group consultations facilitator accreditation
We are now offering group consultation and virtual group consultation facilitators the opportunity to become accredited with the British Society of Lifestyle Medicine.
Becoming an accredited facilitator will automatically make you a BSLM associate member – giving you access to all BSLM member benefits including access to the resources section of our website.
Find out more about BSLM facilitator accreditation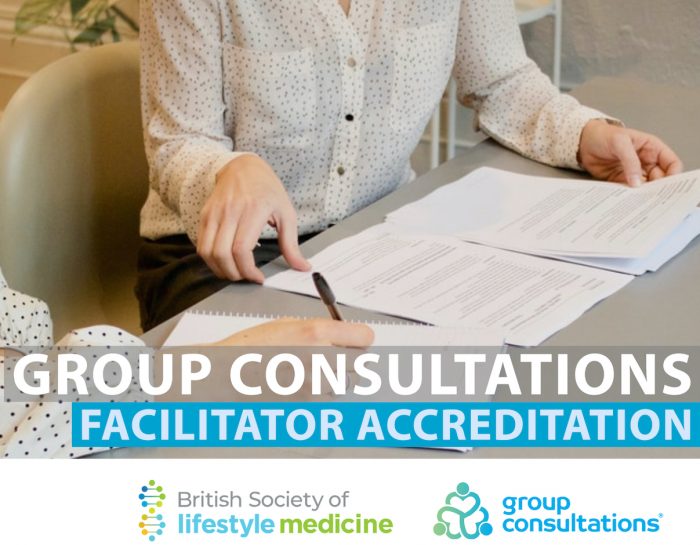 Free Online Resources
You can access free online resources to help you via the Group Consultations App.
These include:
High Level Flow
Session Roadmap
Pre-session Checklist
In-session Checklist
Post-session Checklist
Etiquette & Understandings Guidance
Patient Recruitment Guidance
Patient Information Guidance
Click Here to Download the App
More information on Group Consultations is also available at groupconsultations.com