BSLM appoints new Executive Director
By BSLM_Admin
5th Dec, 2020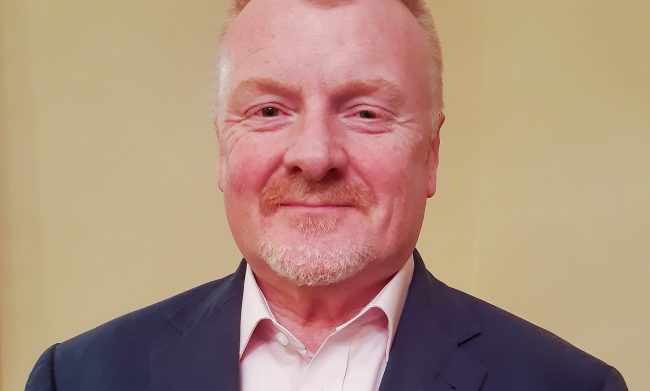 British Society of Lifestyle Medicine goes for growth with appointment of new Executive Director
The British Society of Lifestyle Medicine has appointed former head of Dementia Matters Dr Fraser Quin to lead the charity's next phase of growth.
Fraser Quin joins the society as Executive Director, replacing interim executive director Dr Frances Elliot, a former medical director at NHS Fife.
His appointment comes soon after our fourth successful annual conference – which this year was held online and attracted more than 700 clinicians, allied health professionals, public health professionals, educators and researchers. Speakers at the conference included RCGP president Amanda Howe and former Scottish CMO Sir Harry Burns.
Edinburgh-based GP and BSLM founder Dr Rob Lawson said: "We've come a long way in four years and have now firmly established BSLM as the UK's leading charity committed to tackling chronic disease through lifestyle medicine.
"Fraser's appointment and the growth of our permanent staff at our Edinburgh office underscores our ambition to take our movement to the next level.
"The Covid-19 pandemic has highlighted the acute problem of chronic disease in our society, and people with long-term health conditions have suffered more than most from the virus. A sustainable long-term recovery from Covid requires we rethink healthcare to focus on the health and wellbeing of people with underlying chronic conditions.
"In the UK, the British Society of Lifestyle Medicine will be leading that effort. In four years we have made great progress in establishing lifestyle medicine as a mainstream, evidence-based discipline which has caught the imagination and attention of health care professionals across the country. We now want to do more – to put lifestyle medicine front and centre in every consulting room in the country, and every medical school."
Fraser Quin is based in Berwickshire and has a wealth of experience in the public, private and voluntary sectors, including senior management roles with Kidzcare, Storas Uibhist and the Eric Liddell Centre. He has also held voluntary roles with the National Autistic Society and Deaf Action, Scotland's largest Deaf charity, as well as being a non-executive director with Ark Housing Association based in Edinburgh.
Fraser said: "I'm excited to be joining BSLM at such a key phase of its development. From small beginnings back in 2016, the society has grown to become an important and prominent voice in the healthcare debate.
"I'm looking forward to working with the BSLM team to raise the society's profile further and to attract more healthcare professionals and also patients to our growing movement. I'm keen to see us grow our partnerships with organisations with a shared interest in chronic disease and population health improvement, and to further improve the educational and resource offer to our members.
"Lifestyle Medicine as a discipline is attracting huge attention right now, and the world's focus on a communicable disease pandemic has, if anything, heightened that interest. I look forward to strengthening the global reach of the society at this challenging time for human health – working closely with our partners in the European Lifestyle Medicine Council and the Lifestyle Medicine Global Alliance."
"The health of millions of people around the UK has the potential to benefit from the Lifestyle Medicine approach. By rethinking how we can prevent, treat, manage and reverse chronic conditions we have an amazing opportunity to deliver practical solutions to the challenges we face. I look forward to playing a part in that."
In addition to Fraser's appointment, BSLM has also appointed a new Head of Operations Emma Mulligan. Emma has nearly 20 years' experience in driving growth through operational excellence, strategic stakeholder management and building engaged, high-performing teams.