Swim England Partnership
By BSLM
20th Jan, 2021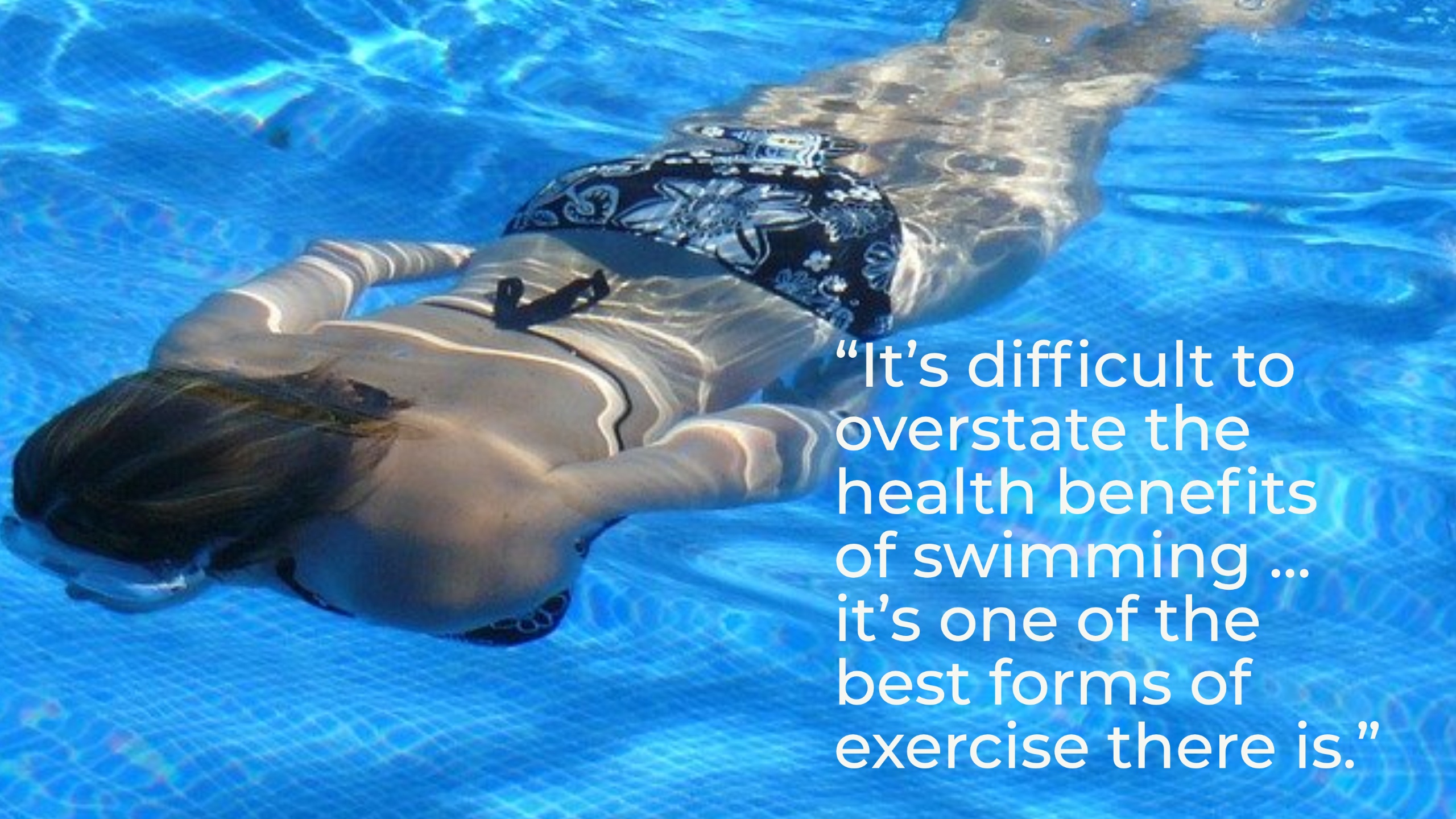 The British Society of Lifestyle Medicine has joined forces with Swim England to jointly promote the physical and mental health benefits of aquatic activity.
The recognised national governing body has become a BSLM aligned organisation and the two charities will now work together with the aim of increasing the number of people getting active in water.
Although pools up and down the country are currently closed due to the national lockdown, Swim England has been calling on Prime Minister Boris Johnson to ensure they are reopened at the earliest available opportunity when the restrictions are eased.
It is also urging the Government to class pools as 'essential services' due to the unique properties the water has in helping people who can't exercise on land due to a range of physical impairments stay fit and active.
Swim England has been a leading advocate of the benefits of aquatic activity on people's physical and mental health.
In 2017, it published The Health and Wellbeing Benefits of Swimming report, an independent study that fully explored the impact of swimming on physical, mental and social wellbeing.
One of the studies of more than 80,000 swimmers found regular swimming lowered the risk of early death by 28 per cent and lowered the risk of death from heart disease and stroke by 41 per cent.
Dr Rob Lawson, chairman of the British Society of Lifestyle Medicine, said:"It's difficult to overstate the health benefits of swimming. A healthier life is a physically active life and swimming is one of the best forms of exercise there is. Increasing uptake of swimming should be a national priority – with benefits for individuals and overall population health.
"Right now, with the Covid-19 pandemic and associated lockdowns, opportunities to swim are sadly quite restricted. It's vital when we emerge from the pandemic that we do all we can to help people get swimming again.
"We look forward to working with Swim England to promote the benefits of swimming more widely during 2021 and beyond."
Jane Nickerson, Swim England chief executive, said: "We're delighted to be working closely with the British Society of Lifestyle Medicine to promote the health and wellbeing benefits of water-based exercise.
"We know that many healthcare professionals believe that swimming and other forms of aquatic activity is particularly beneficial to their patients who struggle to exercise on land.
"However, there is more work to do to ensure that professionals become champions of swimming and the wider benefits.
"We will continue to press the Government in our bid to get pools classed as essential services when they are allowed to reopen as so many people rely on them. Working with the BSLM and its members, we are confident we can help even more people to realise the unique benefits that being active in the water can bring."