Covid-19 is wakeup call to tackle chronic illness
By BSLM Admin
28th Sep, 2021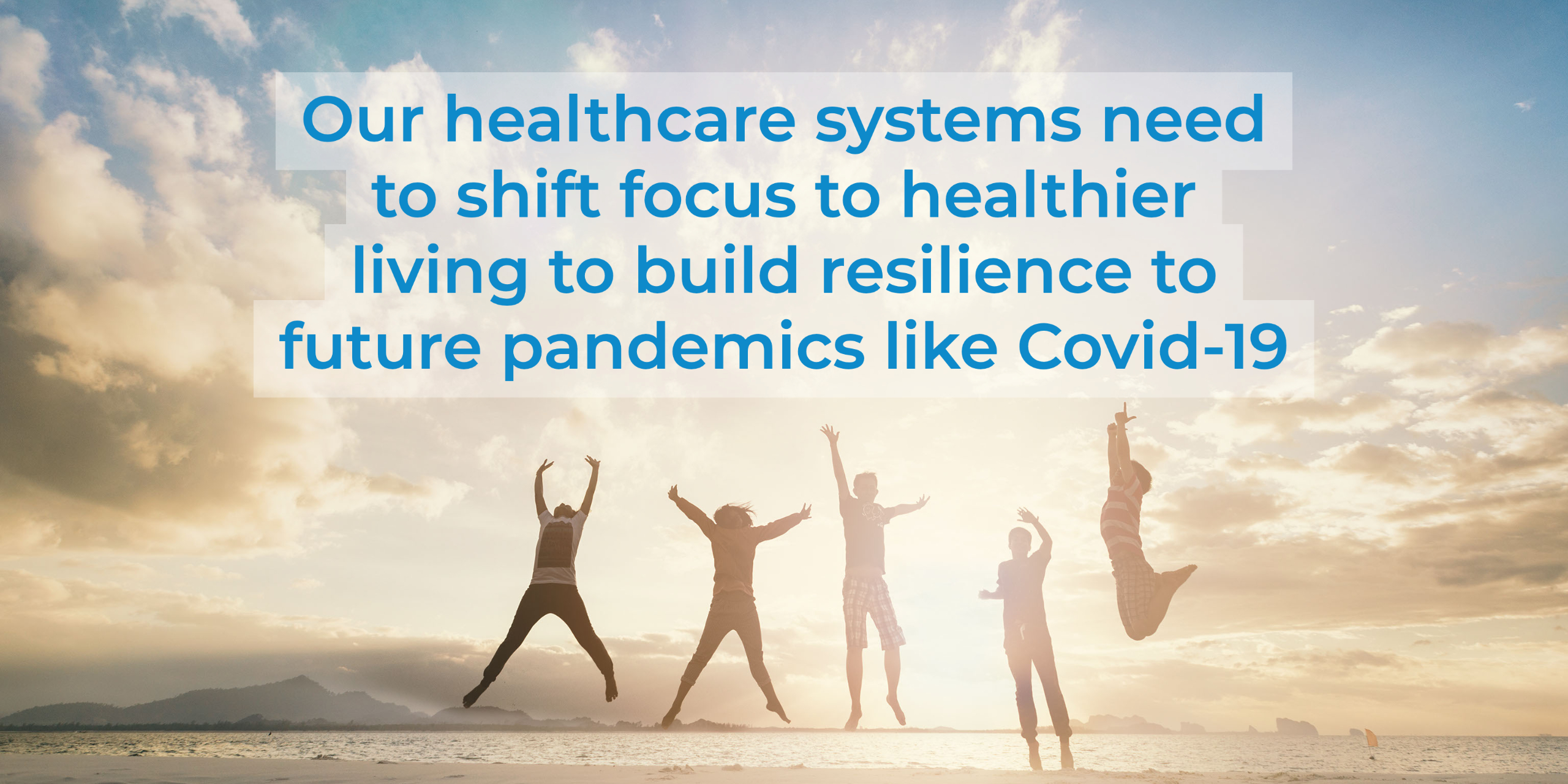 The British Society of Lifestyle Medicine is calling for healthcare systems to shift focus to healthier living to build resilience to future disease pandemics.
The society, which this month held its fifth annual conference, says Covid-19 is a wakeup call which should transform efforts to tackle the UK's rising tide of chronic illness.
BSLM was founded in 2016 and has attracted more than 2,000 members including doctors, health professionals, public health specialists, academics and researchers who are committed to using evidence-based lifestyle medicine to tackle chronic illness.
At the society's annual conference this month, more than 750 delegates came together to discuss new ways to "reframe healthcare" by addressing chronic ill health using lifestyle medicine.
Lifestyle medicine is an established medical discipline which focuses on supporting people to prevent, treat, manage and reverse chronic illness by addressing the complex lifestyle factors behind non communicable conditions such as diabetes, heart disease, cancer, respiratory and musculoskeletal conditions and mental health issues.
Dr Rob Lawson, chairman and founder of the British Society of Lifestyle Medicine said: "The Covid-19 pandemic has highlighted the need for healthcare systems to place much greater emphasis on chronic ill health. Surgery and medication shouldn't be the first thing we reach for as health professionals. Instead, we should be supporting patients to lead healthier lives.
"Covid-19 has really been part of a syndemic which has seen non communicable diseases interplay with communicable disease to cause maximum harm. People with chronic underlying health conditions have been at greatest risk from the virus and our post Covid recovery should be built on a lifestyle medicine approach to these illnesses.
"Doing so will help us to build a second "wall of defence" to support the hugely successful Covid-19 vaccination programme. It is the only way to ensure we have a sustainable and healthy recovery from the pandemic.
Dr Lawson adds: "While individuals can be supported to make changes in their lives, action is also needed at the government and societal level. There are complex reasons why people suffer from chronic ill health, including social and environmental determinants such as inequality.
"Lifestyle medicine offers us a route forward because it attempts to understand and address all the complex factors which impact on our health. It is both the present and the future of healthcare and offers the hope of a healthier life for millions of people here in the UK and around the world."
The British Society of Lifestyle Medicine's fifth annual conference, BSLM2021, took place at the Edinburgh ICC and online in September 2021.
The "hybrid" conference featured experts in the six pillars of lifestyle medicine: nutrition, physical activity, sleep, stress and mental health, healthy relationships and harmful substance reduction. A huge range of other topics were covered looking at issues as diverse as environmental and planetary health, BAME health, sunlight and health, wellbeing in the workplace, Glycans, place making and the built environment, behavioural science, group consultations and social prescribing.
The conference also heard from patients who talked about their experiences of using lifestyle medicine to improve their health and wellbeing.
Watch a short film featuring clinicians reflections on BSLM2021 and lifestyle medicine
View our conference photo gallery
In the five years since BSLM was founded, more than 500 students, mostly GPs, have sat the International Board of Lifestyle Medicine diploma exam through the society. The society estimates that annually this now adds up to more than six million opportunities for clinicians and healthcare professionals to raise a lifestyle medicine solution with their patients2.
BSLM trustee, consultant urologist Laurence Stewart added: "It was fantastic to return to a real, face to face event for our fifth annual conference. The breadth of the BSLM2021 speaker programme was extraordinary – I know of no other UK health event like it.
"Lifestyle medicine is now an established, mainstream and evidence-based approach to healthcare which is fast winning support among healthcare professionals and their patients. It offers us a win-win solution to current and future health challenges which can benefit patients, clinicians and healthcare systems.
"If lifestyle medicine was a pill, we would be reaching for our prescription pads to offer more of our patients its benefits. As we emerge from Covid-19 we should not do so unchanged – and lifestyle medicine should be that change."